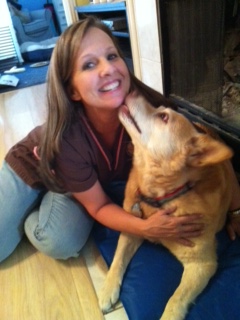 From Kathi McGee - Dallas, Texas
"
I just adore Carrie and couldn't have asked for a more compassionate, kind and gentle touch for Lily and Annie, my older gals.

She brought peace and comfort when their sweet bodies started to fail.

She's reliable, fair and just a lovely person all around. Thank you Carrie, for everything you have done for us - we love you!
"
From Karen Burkholz, Farmers Branch, Texas
"
Carrie has worked miracles with Marley.

We started massages with Carrie 6 years ago when Marley was diagnosed with degenerative disc disease. I was skeptical at first, but after a few sessions, I saw the results from her therapeutic massages. I can tell by the way he walks. Since starting massage therapy Marley never had another episode where his gate was off and he could not balance when he walked.

He also avoided the dreaded back surgery that the vet said he would need!

The tips I have received from Carrie during massages, has helped Marley tremendously. Carrie's massages have

definitely contributed to the quality and longevity of his life

.
"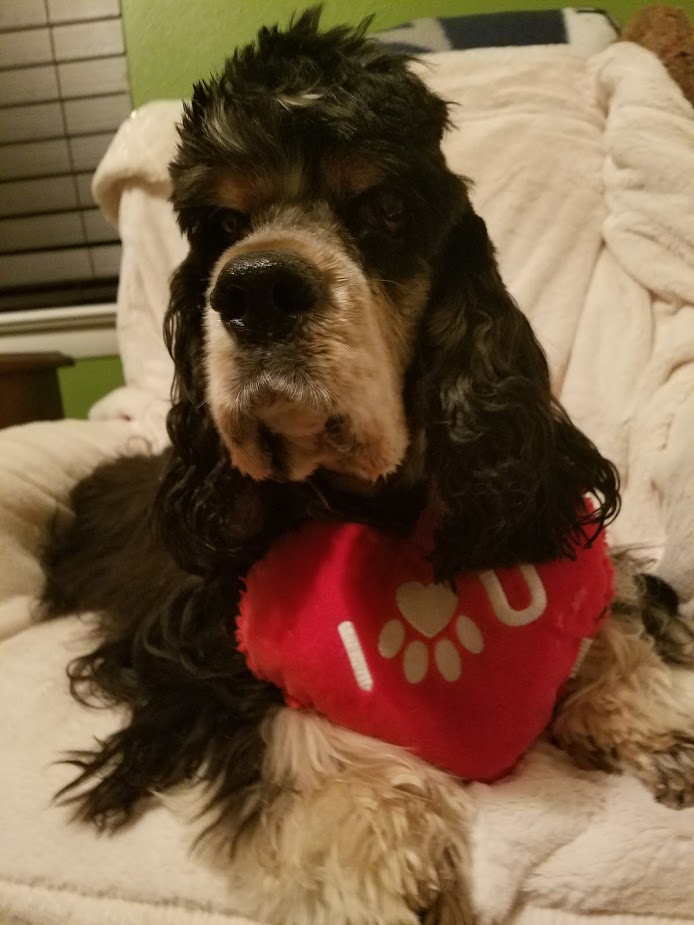 Ralphie, Sebastian and Layla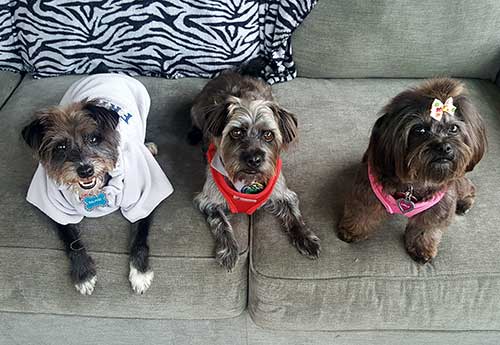 From Taqwa Gilani, The Colony, Texas
"
Our pups mean the world to us. When Sebastian hurt his back, we tried everything possible to make him feel better. We found Kneaded Pets online and I can't thank Google enough for introducing us to Carrie.

Sebastian was in so much pain that he wouldn't let anyone touch his back.

We were super ecstatic when we saw how well Carrie worked on Sebastian. Sebastian had absolutely

no issues in letting her touch his back because she knew exactly what he needed.

Eventually we had Carrie massage our other two dogs as well. Ralphie and Sebastian would fight over her and try to bump each other off their little bed. Layla was extremely skittish and barked at everyone when we rescued her. Carrie was successful in getting Layla to settle down and get a massage. It used to be an amazing Saturday morning when Carrie would come over to massage our little pups. When we moved to California last year, we knew we would miss her a ton. We were not wrong,

we have not come across a massage therapist even close to as awesome as Carrie. Not only is she an amazing massage therapist but she is a wonderful person as well.

Our pups surely miss her a ton.
"
From Kitsa Mavromaras, Frisco, Texas
"
My 12 year old Boston Terrier, Max, has had neurological issues since spinal surgery was necessary. Carrie's massage and healing touch has been most beneficial to Max. Carrie is professional, always on time and her love of animals is so obvious.

She has been a blessing and I attribute Max's improvement in walking and overall strength to Carrie's massages.

I would not hesitate to recommend Carrie to any dog owner whose dog has compromised health issues.
"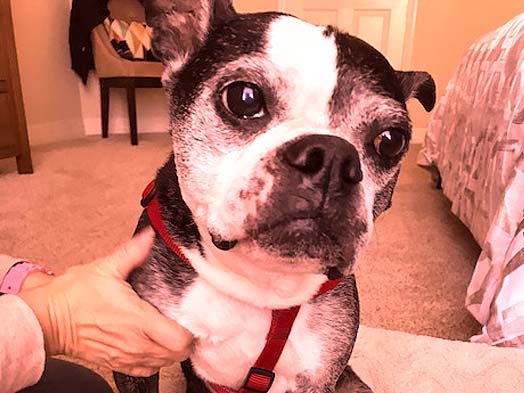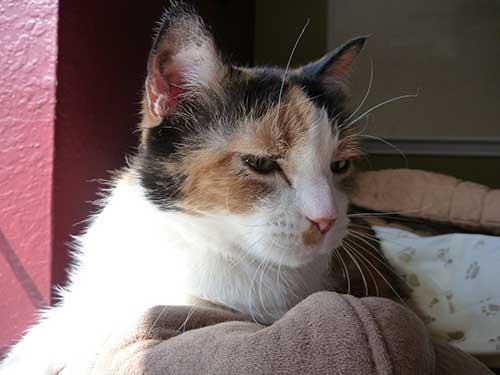 From Anne and Ed Sullivan, Frisco, Texas
"
We are so truly grateful for what you have done for our 17 year old cat, Kharma.

Since you've been treating her, she has gone from a sedentary cat who was in a great deal of pain from arthritis to a cat who plays and runs around the house again.

We were very unsure of how she would handle the massages and if we would see any improvement, but

we have been very impressed with how patient you are with her and the benefits she's received

. We also really appreciate how you explain everything to us thoroughly and provide tips and suggestions for us to help her in between visits. We can't thank you enough!
"
From Jean Dorans, Plano, Texas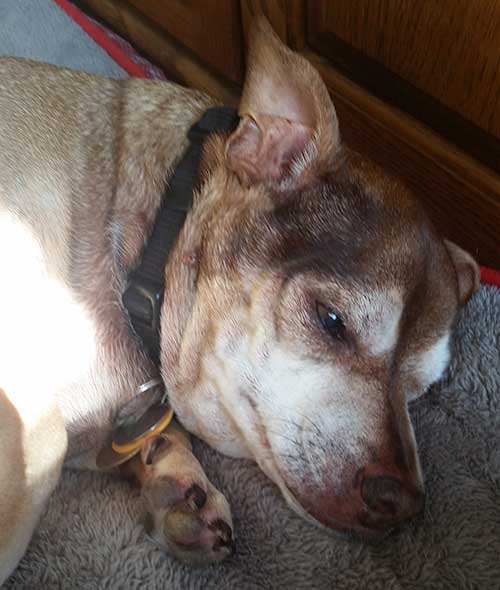 "Einstein loves you and I know your visits help him so much. We appreciate you!"
From Katrina Thomas, Plano, Texas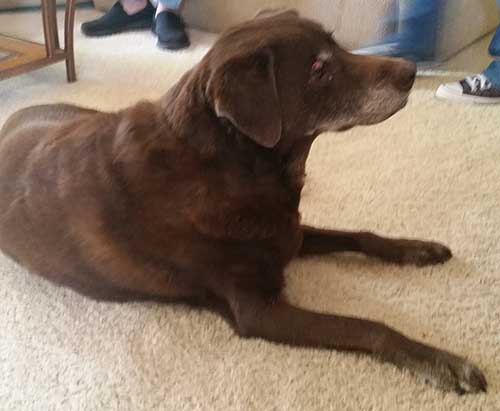 "I wanted to thank you for the massages you provided for Cocoa over the past year or so. I know it helped to ease her pain. Our gratitude for your help in easing her pain is endless."